"Hypnosis" is one of the hottest hits of the spring schedule of the TVN station! The difficult tasks facing the participants of the show get a completely different meaning when the hypnotist Artur Makieła starts to work with them…
Agustin Egurrola watched the challenges which was taken by Renata Dancewicz and Ula Chincz. Participation in the program was amazing fun, during which special guests could see the entertainment in a completely new level and learn about the surprising possibilities of the human mind during the show.
See the amazing power of hypnosis!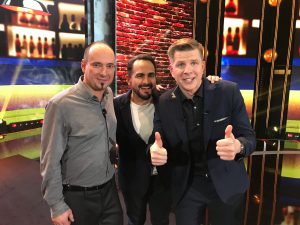 « Previous post
Next post »